By controlling your environment, you can control your wellness and performance.
Analysis based on epigenetics science
The key to unlocking your genetic potential lies in your nutrition. The key to optimization is understanding which combination of nutrition are best to suited to your needs at any given point in time and for up to 90-days. Your unique physiology requires a unique nutritional intake designed to deal with your needs and to help your genes to express in an optimal way. (Vitamins, Minerals, Amino Acids, Antioxidants, Fatty Acids and Enzymes)
WHAT ARE THE BENEFITS?
Everyday your body is repairing the damage caused by Daily life; Foods you eat; Pollution and Infections exposed; Stress of your day to day routine
Environment influences your Genes to
= Produce new proteins
= Produce new cells
= Repair your tissues and organs
Poor Environment → Poor Genes → Poor Protiens and Cells → Breakdown of Normal Processes → Poor Body → Poor Health Reversing this process by Changing the Environment to one which supports your gene expression
Optimization = Getting the most out of your Genes for whatever your daily needs, including your overall wellness, sports or work performance, daily nutritional intake or beauty regime.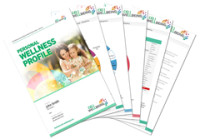 Har du fordøyelsesproblemer, lav energi, overflødig væske i kroppen og vektproblemer?

Så det enkle svaret kan være at du lider av ernæringsmessige mangler!
Maten blir blant annet stadig mindre næringsrik. Og det har blitt vanskelig å spise på riktig måte for å dekke alle ernæringsmessige behov.

En enkel hårskanning kan vise deg på bare 15 minutter hva du mangler i forhold til:
vitaminer
mineraler
Essensielle fettsyrer
aminosyrer
Antioksidanter, etc.

Testen gir også et bilde av om du er påvirket av stråling fra WI FI, mobiltelefon, datamaskin, etc. Så vel om du er belastet med sopp, parasitter, har et "postvirus" i cellene dine eller blir belastet med toksiner fra, for eksempel, giftige metaller, kjemikalier eller stråling.
Du får en analyserapport på over 30 sider som også inneholder forslag på hva du selv kan gjøre med f.eks. mat/kosthold, vitaminer, mineraler og kost tilskudd generelt.
Medforsk Quantum Scanner
Sverre Paaske startet CM helseanalyser (csa) i 1995, og har siden utført MEDFORSK scanninger i Norge, Sverige, Danmark, Thailand og Spania. Tilsammen har klinikken erfaring fra mange tusen scanninger. En Medforsk scanning viser hvordan de indre organer og systemer virker og hva man bør gjøre.
Når man har tatt en håranalyse med Cell Wellbeing S-Drive scanner så kan man se hva man eventuelt mangler eller har for mye av. På en Medforsk scanner finner man ut hvilke organ eller system som trenger oppmerksomhet.
For de som ønsker en kombinasjon av CWB S-Drive hårscanning og Medforsk CMS kroppscanning så får man 350,- sek i rabatt. Kombinasjonen koster da 1280,- sek. Enkel hårscanning 980,- sek og enkel Medforsk scanning 650,- sek.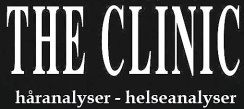 Hair analyzes with cell-wellbeing and and scan with Q analysis (CMS).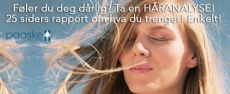 PLEASE CONTACT US FOR YOUR TEST TODAY
Storgatan 2
67332 Charlottenberg, Sweden
_________________________
Bäckvägen 104, Hägersten, Stockholm