Public studies on ingredients:
Animal Study, Bacterial, Human In Vitro, Human Study, In Vitro Study.
There are 94 good studies at Barley. Here's a selection:
Abstracts with Barley Research
Oxid Med Cell Longev. 2018; 2018: 3232080.
Published online 2018 Apr 4. doi: 10.1155/2018/3232080
Preventive and Therapeutic Role of Functional Ingredients of Barley Grass for Chronic Diseases in Human.

Abstract
Barley grass powder is the best functional food that provides nutrition and eliminates toxins from cells in human beings; however, its functional ingredients have played an important role as health benefit. In order to better cognize the preventive and therapeutic role of barley grass for chronic diseases, we carried out the systematic strategies for functional ingredients of barley grass, based on the comprehensive databases, especially the PubMed, Baidu, ISI Web of Science, and CNKI, between 2008 and 2017. Barley grass is rich in functional ingredients, such as gamma-aminobutyric acid (GABA), flavonoids, saponarin, lutonarin, superoxide dismutase (SOD), K, Ca, Se, tryptophan, chlorophyll, vitamins (A, B1, C, and E), dietary fiber, polysaccharide, alkaloid, metallothioneins, and polyphenols. Barley grass promotes sleep; has antidiabetic effect; regulates blood pressure; enhances immunity; protects liver; has anti-acne/detoxifying and antidepressant effects; improves gastrointestinal function; has anticancer, anti-inflammatory, antioxidant, hypolipidemic, and antigout effects; reduces hyperuricemia; prevents hypoxia, cardiovascular diseases, fatigue, and constipation; alleviates atopic dermatitis; is a calcium supplement; improves cognition; and so on. These results support that barley grass may be one of the best functional foods for preventive chronic diseases and the best raw material of modern diet structure in promoting the development of large health industry and further reveal that GABA, flavonoids, SOD, K-Ca, vitamins, and tryptophan mechanism of barley grass have preventive and therapeutic role for chronic diseases. This paper can be used as a scientific evidence for developing functional foods and novel drugs for barley grass for preventive chronic diseases.
Introduction:
Barley (Hordeum vulgare L.) is the fourth most important cereal crop in the world and has the highest dietary fiber content; its malt for functional food is not only the world's largest material for beer, but also often used as one of 300 species being used in Chinese herbal medicine. Regular consumption of whole grain barley and its hydroalcoholic extract reduces the risk of chronic diseases (diabetes, cancer, obesity, cardiovascular disease, etc.), based on phytochemicals including β-glucan, phenolic acids, flavonoids, lignans, tocols, phytosterols, and folate [1, 2]. Barley with preventive inflammatory and cardiovascular diseases has exhibited activities against all human platelet agonists inhibited both cyclooxygenase and lipoxygenase pathways of arachidonic acid metabolism, which elevated the SOD and GSH-Px activities

more:
https://www.ncbi.nlm.nih.gov/pmc/articles/PMC5904770/
______________________________________________________________________
2004
Young barley grass leaf extract attenuates LDL oxidation and decreases plasma lipids in hyperlipidemic smokers and/or non-smokers.
Abstract Title:
Effect of young barley leaf extract and adlay on plasma lipids and LDL oxidation in hyperlipidemic smokers.
Abstract Source:
Biol Pharm Bull. 2004 Jun;27(6):802-5. PMID: 15187421
Abstract Author(s):
Ya-Mei Yu, Weng-Cheng Chang, Chu-Sun Liu, Ching-Min Tsai
Abstract:
Forty hyperlipidemic patients, smokers and non-smokers, were studied. Subjects received 15 g young barley leaf extract (BL) or 60 g adlay daily for four weeks. Overnight fasting blood samples were drawn immediately prior to and after four weeks of supplementation. Blood samples were analyzed for plasma lipid profiles and their susceptibility to low-density lipoprotein (LDL) oxidation. The plasma total and LDL-cholesterol (LDL-C) levels were reduced following treatment with either BL or adlay; furthermore, the lag phase of LDL oxidation increased after either supplementation. However, it seemed that BL had stronger antioxidative effect on the prevention of LDL oxidation than adlay. Our results also indicated that the antioxidative effect was less pronounced in smokers than in non-smokers. Therefore, supplementation with BL or adlay can decrease plasma lipids and inhibit LDL oxidation in hyperlipidemic smokers and/or non-smokers.
Article Published Date : Jun 01, 2004
Study Type : Human Study
Additional Links
Substances : Barley Grass : CK(31) : AC(4)
Diseases : Cholesterol: Oxidation : CK(518) : AC(117), Hyperlipidemia : CK(670) : AC(155), Smoking: Cardiovascular Disease : CK(50) : AC(5)
______________________________________________________________________
2015
Effects of Dietary Supplement with Barley Sprout Extract on Blood Cholesterol Metabolism.
Abstract
Objective. Barley sprout (Hordeum vulgare L.) contains 4.97% fat, 52.6% polysaccharide, and 34.1% protein along with a variety of vitamins, minerals, and polyphenolic compounds. Hexacosanol is one such compound from the barley leaf that might improve cholesterol metabolism by decreasing cholesterol synthesis. Method. Therefore, this study was conducted to investigate the effects of barley sprout extract on serum lipid metabolism in healthy volunteers (n = 51). Subjects were randomly divided into two groups: one group consumed a single capsule of barley leaf extract daily (n = 25, 42.48 ± 13.58 years) and the other consumed placebo capsules (n = 26, 40.54 ± 11.1 years) for 12 weeks. Results. After 12 weeks, total cholesterol and low-density lipoprotein- (LDL-) cholesterol were not lower in the barley sprout extract group compared to the placebo group (p = 0.415 and p = 0.351, resp.) and no differences in clinical or laboratory findings were observed between both groups. Conclusion. Our study failed to show significant lipid-lowering effects of barley sprout extract, possibly due to dosage, duration of therapy, and small sample size. Despite our nonsignificant findings, barley sprout has a possibility as a functional health food; therefore future research is needed.
Go to:
1. Introduction
Increases in obesity, hypertension, diabetes, and hyperlipidemia today are due in part to increased consumption of a westernized diet that contains high amounts of calories and fat, lack of exercise, and an increase in environmental pollution [1]. If these chronic diseases are not managed properly, ultimately they may lead to atherosclerosis and an increase in the prevalence and mortality of cardiocerebrovascular disease. Accordingly, there has been a growing interest in reducing the prevalence and mortality of such chronic diseases.

more:
​​​​​​​https://www.ncbi.nlm.nih.gov/pmc/articles/PMC4458530/


Functional and nutrient compositions of dried barley grass
.
Composition SDRangeNReferencesCalories (KJ/100 g)1333 ± 3151055~16074[12, 19]
Sodium (mg/100 g)328.2 ± 288.450~8336[12, 19]
Carbohydrates (%)57.9 ± 5.155.2~64.04[12, 19]
Dietary fiber (%)29.5 ± 15.52.0~39.15[12, 19]
Protein (%)27.3 ± 4.319.9~34.17[12, 19, 20]
Fat (%)4.57 ± 1.312.30~6.036[12, 19, 20]
Vitamin A (mg/100 g)20.5 ± 4.714.4~25.04[12, 19]
Vitamin B1 (mg/100 g)0.61 ± 0.400.05~1.195[12, 19, 20]
Vitamin B2 (mg/100 g)1.56 ± 0.650.24~2.415[12, 19, 20]
Vitamin B3 (mg/100 g)7.18 ± 7.392.20~16.494[12, 19]
Vitamin B6 (mg/100 g)1.12 ± 0.970.18~2.585[12, 19]
Vitamin B12 (mg/100 g)1.16 ± 0.260.81~1.404[12, 19, 20]
Vitamin C (mg/100 g)251.6 ± 239.119.4~548.05[19]
Vitamin E (mg/100 g)15.0 ± 14.16.1~46.14[19, 20]
Calcium (Ca, mg/100 g)479.4 ± 172.5330~8196[19–21]
Phosphorus (P, mg/100 g)380.4 ± 60.7283~4305[19, 21]
Chromium (Cr, mg/100 g)0.14 ± 0.060.09~0.213[19]
Copper (Cu, mg/100 g)1.66 ± 1.250.72~3.506[19–21]
Sulfur (S, mg/100 g)305.5 ± 6.4301~3102[19]
Iron (Fe, mg/100 g)23.3 ± 10.110.0~41.26[19–21]
Magnesium (Mg, mg/100 g)183.2 ± 46.0110~247.17[19, 21]
Manganese (Mn, mg/100 g)3.94 ± 1.562.3~5.45[19, 21]
Molybdenum (Mo, mg/100 g)0.048 ± 0.0060.042~0.0533[19]
Potassium (K, mg/100 g)3384 ± 6492400~43007[19, 21]
Zinc (Zn, mg/100 g)3.43 ± 1.361.80~5.686[19, 21]
Chlorophyll (mg/100 g)542.9 ± 88.2438~6625[17, 19, 22]
Superoxide dismutase (U/g)440.0 ± 39.8416~13824[19]
Catalase (U/g)839.0 ± 142.7675~9353[19]
Lutonarin (mg/100 g)342.9 ± 92.3200.0~540.021[11, 23]
Saponarin (mg/100 g)726.2 ± 250.1300.0~1260.021[11, 23]
Total polyphenol (%)1.06 ± 0.021.03~1.084[13]
Total flavonoid (mg/100 g)526.2 ± 52.7487.5~593.45[13, 17]
ABTS (RC50, μg/mL)53.3 ± 9.141.8~63.84[13]
GABA (mg/100 g)150.5 ± 24.2125~1834[24]
Tryptophan (mg/100 g)736.7 ± 569.0290~14006

______________________________________________________________________

You will find much more in the following links on the Barley:

https://www.ncbi.nlm.nih.gov/pmc/?term=Barley+benefit
http://www.greenmedinfo.com/search/google-cse#gsc.q=barley-grass
​​​​​​​
______________________________________________________________________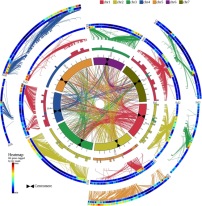 NINFO - MEDFORSK
Stockholm - Charlottenberg - Hamburg - Copenhagen - Oslo - London